Partner With Us
---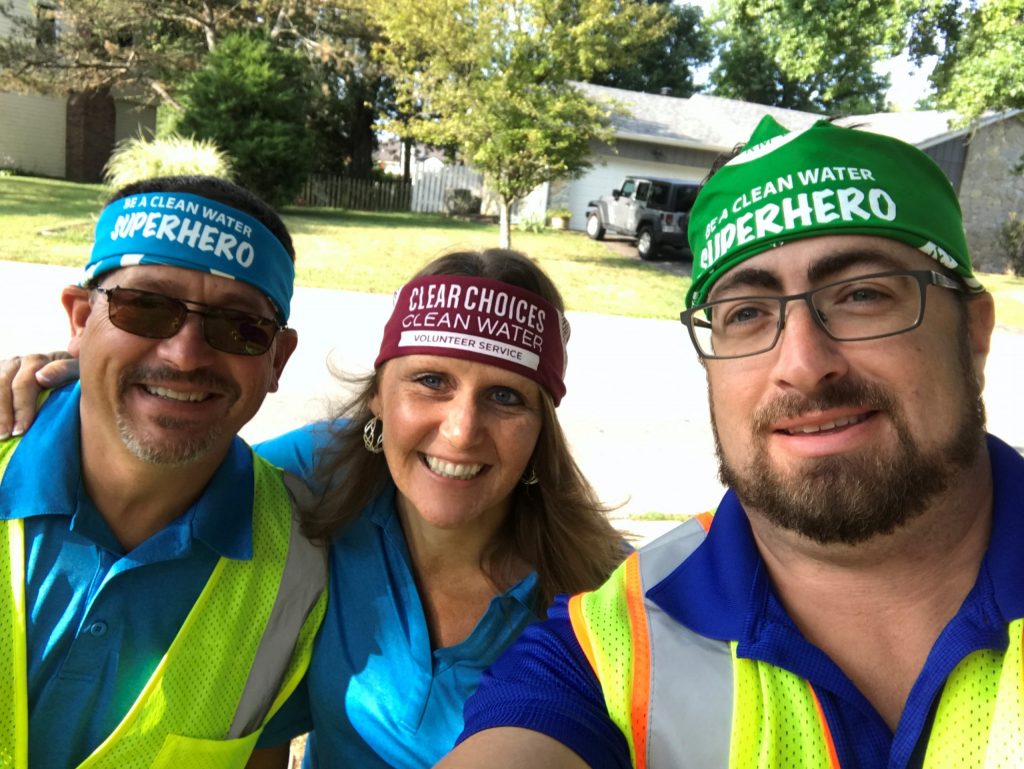 Become a Clear Choices Clean Water Licensed Partner
Clear Choices Clean Water works as a co-op of sorts where partners utilize the program's resources and reach to leverage a greater shared impact. Various organizations and municipalities can become licensed partners of the program which allows them to fully integrate Clear Choices into their outreach efforts and programming. Licensed partners sign a License Agreement and commit to pay a program fee and/or provide agreed-upon in-kind services in lieu of a fee. This Agreement then provides partners access to customizable outreach materials (e.g. postcards, posters, seed packets, bookmarks, stickers, activity guides, etc.) and locally deployable evaluation tools such as a social indicator survey template. Partners are provided access to program metrics and key analytics for their area, as well as outcomes generated from statewide and national program efforts, in the form of an annual report. 
All Clear Choices licensed partners receive monthly, pre-packaged, digital outreach materials and routine communication with program staff to discuss best practices and brainstorm engagement strategies. Partners are encouraged to customize existing collateral materials for their audiences as desired, or simply add their logo and use the materials as they are designed. Clear Choices boasts a library of many professionally designed, colorful, impactful multimedia resources that can be used immediately with little need to reinvent content. This library is an ever-growing set of resources, since it includes any new materials created by all participating partners. All materials encourage the 'Take A Pledge' call-to-action.
Amplifying Our Collective Reach and Resources
Becoming a licensed partner not only affords access to high-quality materials, it also provides important reportables for permits, grants, annual sustainability reports, etc. and can serve as a common 'call-to-action' following an event or broad community initiative. For these reasons and more, bringing Clear Choices into your community can be of value to many types of partners and can weave together their individual efforts. When several partners in the same area use the same call-to-action program, the overall reach of those shared messages and their measurable impacts are amplified. Likewise, the diversity of topics contained within the Clear Choices program can draw in a variety of partners and, therefore, a variety of audiences, exposing them to content they may not encounter otherwise.
License Agreement Details
License Agreements are entered into between Clear Choices Clean Water LLC and each Licensed Partner in order to establish resource sharing and use protocols, terms and fees, program implementation commitments, and brand protection. If an organization is in a formal MOU or Co-permit with another organization, a single joint license will be established. License agreements are for a two-year (24 month) period and are renewable in two-year increments.
If you would like to talk with program staff about becoming a licensed partner or any other questions you may have, please reach out to us at info@clearchoicescleanwater.org.
Interested in supporting our efforts more informally?
Don't worry, there's a role for non-licensed partners and supporters too!
Clear Choices Clean Water relies on a combination of license fees, grants, and individual or corporate donations to continue its mission of inspiring the widespread behavior change that reduces water pollution and protects water supplies. 
Learn more HERE about how to become a Clear Choices Water Supporter.
Please also consider sharing educational content through your email and social media networks. Stay up-to-date on relevant seasonal messages by signing up for the Clear Choices Clean Water e-news and following us on Facebook, Instagram, and YouTube.
Not from Indiana, but interested in using the program?
Due to Clear Choices Clean Water's popularity and success, the program now welcomes National Affiliates. That's right, with our help, other groups around the country are hosting their own Clear Choices Clean Water programs! Learn more about these exciting efforts and how to participate HERE.
Stormwater Education Program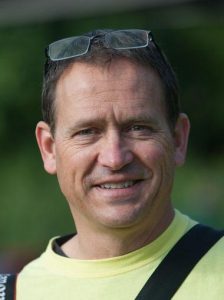 "Clear Choices Clean Water is the best stormwater public education program I have used in the past 10 years. Having a program that is based on solid science and professionally built was way beyond the reach of my local stormwater program. However, by partnering with others we leveraged not only our own funds but also those of other industries who also benefit from water quality education."
– Tim Stottlemyer, MS4 Program Manager, City of Noblesville
Program Overview Materials
Check Out Our National Partnership Efforts!
See what Clear Choices Clean Water is doing nationally!
Meet Indiana's Partners
A list of Indiana's Clear Choices Clean Water Partners can be found by click the link below. We've also included a link to each partner's website so you can find out more about them.