Other Ways to Volunteer
---
Stream Clean-Ups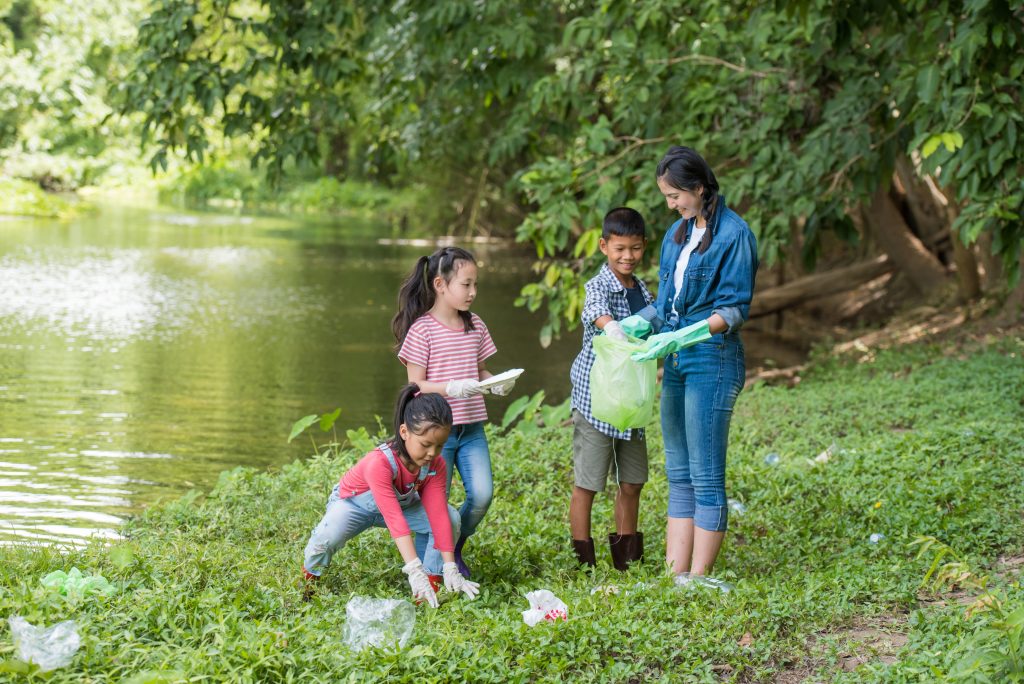 Littering and illegal dumping often result in unwanted trash and debris in our waterways. One way you can serve the community is by taking part in or planning a stream clean-up, which entails picking up litter and debris along the length of a stream either by foot or by boat. When participating in a large organized event, the organizer usually provides trash disposal. This can be especially important when collecting some of the heavy items you might find such as tires and appliances. Easier trash to pick up might be everyday items like plastic containers and aluminum cans. Consider your level of fitness and the terrain when deciding what activities you are able to handle.
Learn more about stream clean-ups and monitoring.
If you see someone throwing or dumping trash into a stream or drain, please call the Complaint Coordinator at the Indiana Department of Environmental Management at (800) 451-6027 ext. 24464 and report it or visit their webpage to learn more.
Tree or Native Plants Planting Days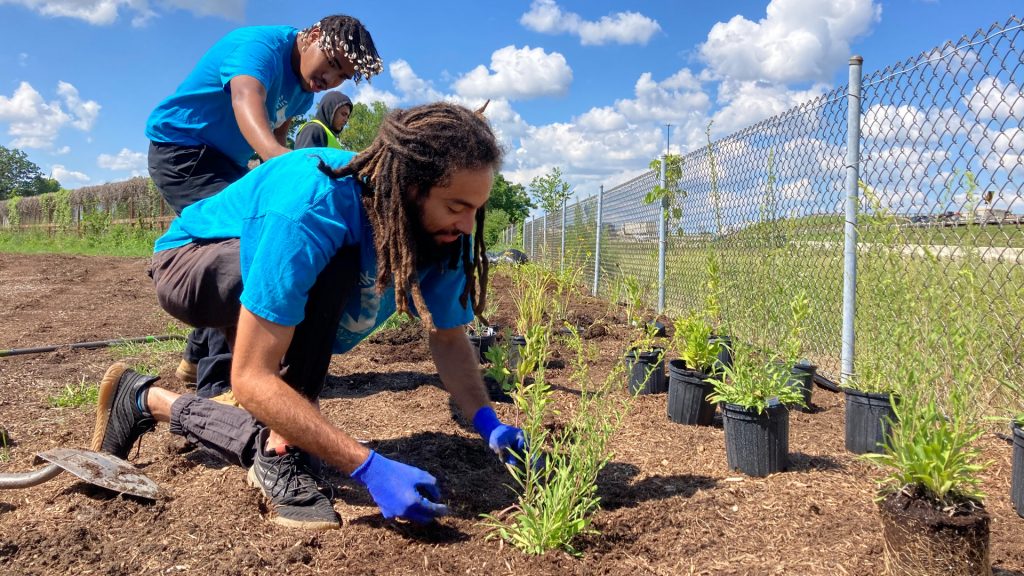 Trees and native plants are important to the health of our waterways, as they help reduce stormwater runoff, improve air quality, reduce soil erosion, filter pollutants, provide habitat for wildlife like songbirds and pollinators, and help moderate temperature. 
Volunteers of all ages and abilities can participate in planting events. Please be sure to consider age and ability when offering to serve, as most planting events involve physical activity. Contact your local Soil and Water Conservation District or Keep America Beautiful affiliate for volunteer opportunities in your area.
And remember, with your service, you'll be making a difference in the community and for our water resources!
Working with People
Remember that people are always needed to staff booths at community events, give presentations at schools and community groups, and more. Contact your local municipal stormwater department, and ask what opportunities they might direct you to today.